The Gutterman Co. promises to deliver the exceptional experience you deserve, whether you're seeking new or replacement gutters, retrofit gutter guards or you simply need a gutter repair.
You can expect:
Fair pricing and total transparency
Some companies send "hard sell" salespeople who will initially quote a very high price. When you hesitate, they'll cut the price in half to try to make you think you're getting a good deal – but it will still be twice as expensive as it should be.
We don't use dirty sales tactics, and we never artificially inflate our estimates to try to make you think you're getting a "good" deal or to charge you more than the job is worth. You shouldn't have to negotiate to get a good deal, so when you get a free estimate from The Gutterman Co., you can rest assured our pricing is fair and transparent.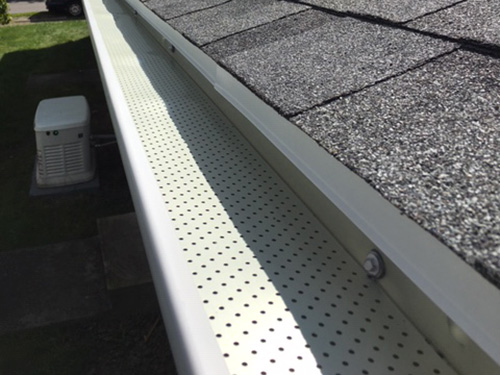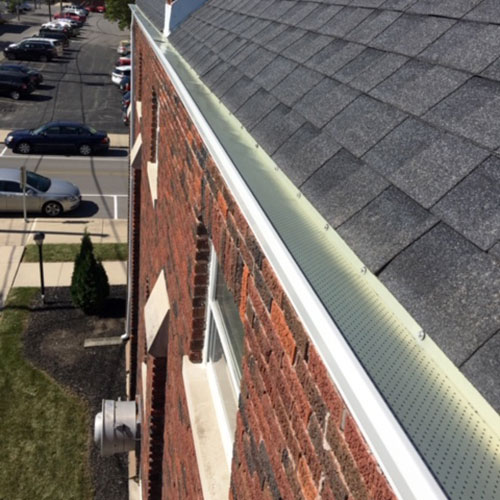 Industry-leading gutters and gutter guards
We only use the best aluminum materials available to form our seamless gutters. While some companies will use a lesser grade of materials to keep their cost down The Gutterman Company has always purchased the highest grades in aluminum which means strength to hold up to the snow and ice that we experience in Ohio. The strongest built screw hangers are installed at a minimum of 24" apart so if needed you can lean a ladder against our gutters without denting them.  All of the corners and end caps are sealed with a rubberized sealant that will not crack from the sun like most sealants will do.
We offer the best gutter guard protection that is available. We have personally tested our gutter guard systems by installing on our own homes. We will not sell anything that we would not personally use. You will never have to clean the inside of your gutters again! There are many systems out there that guarantee nothing will get in your gutters from "brushes" to stainless steel "mesh" or a solid cover with a small opening. No matter what gutter guards you are looking at there is only one question to ask, "Has it been tested to see how much rainwater it will handle?" Most companies cannot honestly answer that because they have not been tested by an independent company. Our gutter guard system has been tested to handle over 29" of rainwater per hour! We have replaced systems less than a year old because the water will run right over the gutter guard cover. Yes, they guaranteed nothing would get in the gutter!! Including the rainwaters.
As I mentioned, we have this installed on our own homes and we live in a wooded area with oak, hickory, and maple trees and I have never had my gutters plugged or overflow. Now, with that said, this does not mean that there will not be a little maintenance with them. There is nothing 100% maintenance free.
I will occasionally have to clean my roof and the top of my gutters when branches, nuts or a bird nest appear. But even with those types of debris laying there on top of the guards it does not prevent the water going into a clear free flowing gutter.
Your gutters will never be clogged, that we guarantee.
Exceptional quality, craftmanship and customer service
With more than 34 years of experience serving homeowners and businesses in west central Ohio, we have the experience and know-how to help you select the best solutions for your property and to follow through with professional installation.
The Gutterman Co. is family-owned and operated. We understand we serve our friends, our neighbors and our community, and we're proud that thousands of local homeowners have trusted us to deliver exceptional quality and service at a fair price.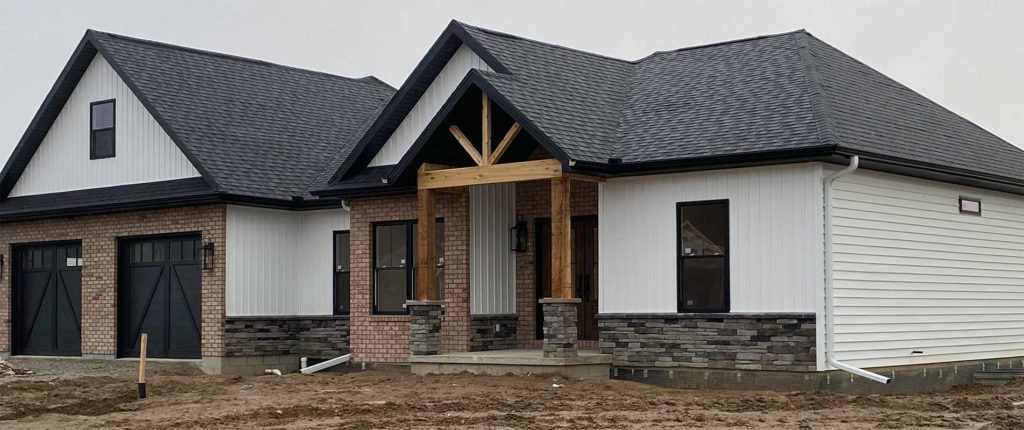 Get Your Free, No Obligation Estimate Today!